This book shows you how to share your work with the world, and let others steal from your work.
It has many practical things you can do, and many ideas to think about on how to share your journey.
The best way to start sharing your work is to commit to learning something in front of others.

Sharing your work is an act of generosity, you help people who are interested in the same things you are.

     If you just focus on getting really good, people will find you. But first, you need to be findable.

Document what you do.

By sharing the things you love, you'll attract people who love the same things.
If you're looking for a simple way to share with the world what you do, this book gives you some baseline concepts to start with.
Start sharing what you are working on. Show others your journey, your mistakes, and your successes. Let others join you and learn from you in your journey. It can be with a tweet, a website, talking to a friend, or anything else you think of.
"You don't have to be a genius"
Being a "lone genius" is old-fashioned and doesn't really work for most. A "Scenius" is a much cooler concept.
Under this model, great ideas are created by a group of creative individuals. Even if you think you are a "lone genius", you were likely a part of a bunch of people supporting each other.
Being a valuable part of a scenius is not necessarily about how smart or talented you are, but about what you have to contribute, which we all certainly have. Start by asking what you can do for others and not what they can do for you.
Amateurs are just regular people who get obsessed with something and spend a ton of time thinking out loud about it. Amateurs are willing to try anything, they are in love with what they do and have nothing to lose, as opposed to professionals.
Make a point of learning in the open, so that others can learn from your failures and successes. The best way to get started on this path is to think about what you want to learn, and committing to learning it in front of others.
You can't find your voice if you don't use it
If people can't find your work you cannot share it with anyone. At this age, it means your work has to be online.
"Think process not product"
Take people behind the scenes
As in all kinds of work, there is a distinction between the painter's process, and the products of the process. Today you can share both. By taking advantage of the Internet and social media, you can share whatever you want.
By sharing your day-to-day process, you create a unique bond with your audience. Of course, this comes with being vulnerable and can be terrifying to some of us. But, by letting go of our egos and sharing our process, we allow for the possibility of people having an ongoing connection with us and our work.
Become a documentarian of what you do
The first step to start documenting your work is to scoop up the scraps and the residue of your process and shape them into some interesting bit of media you can share. There is an art to what you do, and there are people who would be interested in that art, if only you presented it to them in the right way. 
Try finding the best way for you to document what you do, it can be writing, pictures, really just about anything.
"Share something small every day"
Send out a daily dispatch
Once a day, after you've done your day's work, go back to your documentation and find one little piece of your process that you can share.
If you're in the very early stages, share your influences and what's inspiring you.

If you're in the middle of executing a project, write about your methods or share works in progress.

If you've just completed a project, show the final product, share scraps from the cutting-room floor, or write about what you learned.

If you have lots of projects out into the world, you can report on how they're doing.
The form of what you share doesn't matter. Your daily dispatch can be anything you want, a blog post, an email, a tweet, a YouTube video, or some other little bit of media.
You need to be selective about what you show, don't show your lunch or your latte, show your work. "What are you working on?" Stick to that question and you'll be good. Lastly, never let sharing your work take precedence over actually doing your work, that should always be the focus.
Be open, share imperfect and unfinished work that you want feedback on, but don't share absolutely everything. Like stuff you're not ready for everyone in the world to see. Try thinking like your boss is gonna see anything you post.
The act of sharing is one of generosity. You're putting something out there because you think it might be helpful to others.
Run things you want to post by others, and ask for feedback. You can also try putting it on hold for a day and then ask yourself: "Is this something I really want to share?"
Turn your flow into a stock
Flow is the daily and sub-daily updates that remind people you exist. While stock is the content you produce that's as interesting in two months as it is today. 
Your stock is best made by collecting, organizing, and expanding upon your flow. You'll find patterns in your flow. when you detect them start gathering them to something bigger and finally to a stock.
Build a good (domain) name
A blog is the ideal machine for turning flow into stock: One little blog post is nothing on its own, but publish a thousand blog posts over a decade, and it turns into your life's work. Your blog can become your sketchbook, your store, and much more.
Start by buying some web hosting and build a website. If you don't know how or don't want to, there are plenty of people who will do it for you.
Then start to fill your website with your work, your ideas, and the stuff you care about.
Don't worry about making a bunch of money or being successful just yet, Be concerned with doing good work.
"Open up your cabinet of curiosities"
Before you are ready to take the leap of sharing your work with the world, you can share your tastes in the work of others. Share your inspirations, read list, subscriptions, regular sites you use, music, movies, heroes, art, social personas you follow.
We all love things that other people think are garbage. You need to have the courage to keep loving yours. Never let anyone make you feel bad about it. Stay honest about what you like, and people who like the same things will join you.
If you share the work of others, it's your duty to make sure that the creators of that work get proper credit. If you fail to properly attribute work that you share, you not only rob the person who made it, you rob all the people you've shared it with.
Online, the most important form of attribution is a hyperlink pointing back to the website of the creator of the work.
Work doesn't speak for itself
When shown something, people's assessment of it is deeply affected by what you tell them about it. And so you need to become a better storyteller. You need to know what a good story is and how to tell one.
The most important part of a story is its structure. A good story structure is tidy, sturdy, and logical. Unfortunately, most of life isn't. A good story pitch is set up in three acts.
The first act is where you've been, what you want, how you came to want it, and what you've done so far to get it.

The second act is where you are now in your work and how you've worked hard and used up most of your resources.

The third act is where you're going, and how exactly the person you're pitching can help you get there.
Speak to your audience directly in plain language. Value their time, be brief, learn to speak, learn to write, and Use spell-check.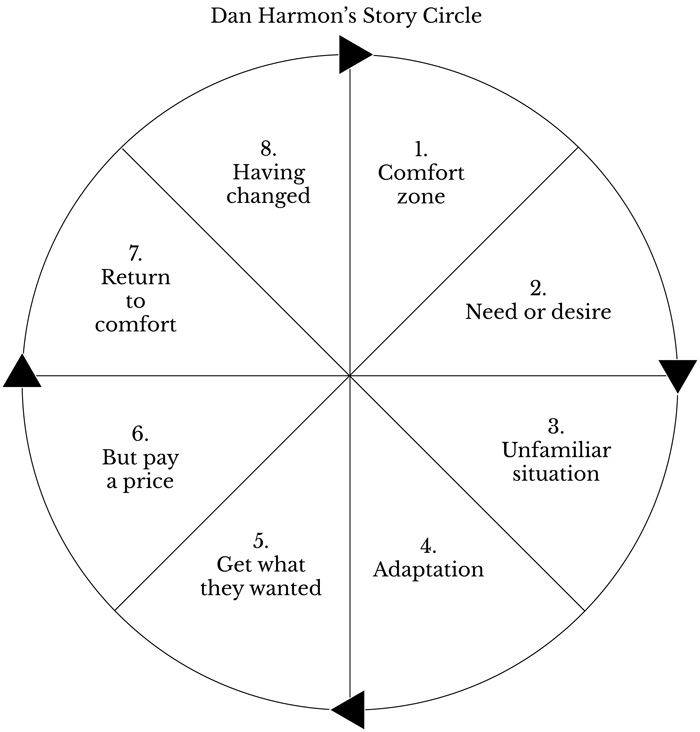 Talk about yourself at parties
When telling about yourself, stick to non-fiction. Tell the truth and tell it with dignity and self-respect.
All these principles apply when you start writing your bio. A two-sentence explanation is usually what the world wants from us. Keep it short and sweet. And unless you are actually a ninja, a guru, or a rock star, don't ever use any of those terms in your bio. Ever.
Don't be afraid to reveal your secrets. Teaching doesn't mean instant competition with your students.
The minute you learn something, turn around and teach it to others. Share your reading list. Point to helpful reference materials. Create some tutorials and post them online. Use pictures, words, and videos. Take people step-by-step through part of your process.
"Don't turn into human spam"
You want hearts not eyeballs
Don't waste your time reading articles about how to get more followers or follow people just to get something out of it. Instead, make stuff you love and talk about stuff you love and you'll attract people who love that kind of stuff. It's that simple but requires a ton of patience.
Identify your fellow knuckelballers
As you put yourself and your work out there, you will run into your fellow knuckleballers. These are your real peers, the ones you should pay close attention to. Sing their praises to the universe. Invite them to collaborate. Show them work before you show anybody else.
Let 'em take their best shot
The more people come across your work, the more criticism you'll face. Here are a few principles to learn how to handle the heat.
Relax and breathe:

The trouble with imaginative people is that we're good at picturing the worst that could happen to us. Bad criticism is not the end of the world.

Strengthen your neck:

Practice getting hit a lot. Put out a lot of work. Let people take their best shot at it.

Roll with the punches

: You can't control what sort of criticism you receive, but you can control how you react to it. Keep moving forward.

Protect your vulnerable areas:

If you have work that is too sensitive to you, keep it hidden. But if you spend your life avoiding vulnerability, you and your work will never truly connect with other people.

Keep your balance:

You have to remember that your work is something you do, but it doesn't define you.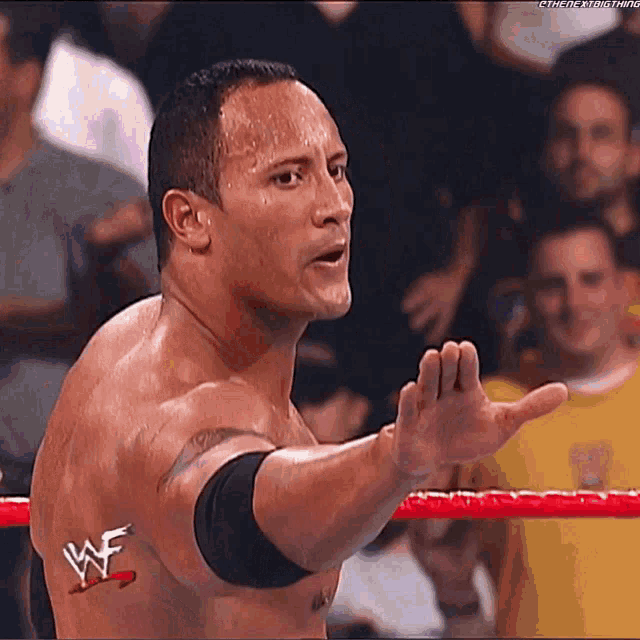 Use the block button on social media sites, and delete nasty comments, "If someone took a dump in your living room, you wouldn't let it sit there, would you?"
When you'll have an audience, you can turn them into patrons. The simplest way is to ask for donations on your website.
Asking for money in return for your work is a leap you want to take only when you feel confident that you're work is truly worth something.
You should always be collecting email addresses. Put a sign-up widget on every page of your website. Write a little bit of copy to encourage people to sign up.
Be clear about what they can expect, whether you'll be sending daily, monthly, or irregularly.
The people who sign up for your list will be some of your biggest supporters Just by the simple fact that they signed up for the potential to be spammed by you.
Don't betray their trust, build your list and treat it with respect, It will come in handy.
Make more work for yourself
Be ambitious. Keep yourself busy. Think bigger. Expand your audience. If an opportunity presents itself, say yes.
When you have success, it's important to help along with the work of the people who've helped you. Give them a chance to share their own work. Throw opportunities their way.
Be persistent and patient. The people who get what they're after are very often the ones who just stick around long enough.
A successful or failed project is no guarantee of another success or failure. Whether you've just won big or lost big, you still have to keep going.
Keep your momentum. Instead of taking a break in between projects, waiting for feedback, start the next one. Ask yourself what could you have done better and jump to the next one.
Go away so you can come back
Three places to turn off your brain and take a break:
Commute

Exercise

Nature
"Start over, Begin again"
When what you learned is too easy, and you feel you are finished with it, it's time to move to the next thing.
You should never stay a master, become a student and begin again. If you don't feel that who you were last year is an idiot, you probably didn't learn enough.
Think of it as beginning again. Go back to chapter one and become an amateur. Look for something new to learn, and when you find it, dedicate yourself to learning it out in the open. Document your progress and share as you go so that others can learn along with you.
Show your work, and when the right people show up, pay close attention to them, because they'll have a lot to show you.